Corvus

| | |
| --- | --- |
| Hydra | Corvus |
| | |
| --- | --- |
| | |
Uncovered: the man behind Coleridge's Ancient Mariner
Biographer reveals extraordinary life of Simon Hatley, the sailor who inspired Samuel Taylor Coleridge's famous poem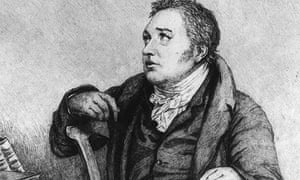 The man behind the Ancient Mariner, the unsettling character who holds a wedding guest spellbound with his "glittering eye" in Coleridge's poem, has been unearthed by a writer from Shropshire.
Robert Fowke has traced the sailor and privateer whose story inspired the poet back to his birthplace in the Oxfordshire town of Woodstock, and has revealed the details of his extraordinary life in a book published this week.
Samuel Taylor Coleridge is thought to have come up with the idea of writing about a sailor who is becalmed at sea after shooting an albatross in 1797, while he was out walking with his friend William Wordsworth in the hills above his home in Nether Stowey, Somerset.
A statue of the mariner stands in the harbour of the nearby town of Watchet, marking the place where Coleridge is supposed to have stared out across the sea, imagining the plot of his poem.
"Scholars have always known what gave Coleridge the idea for the poem, because Wordsworth said they had talked together about a book by Captain George Shelvocke during their walk, but nobody has ever taken up the story," said Fowke this weekend.
Examining both Captain Shelvocke's A Voyage round the World by way of the Great South Sea (1726), and another seafaring volume by William Bettagh, Fowke has pieced together the life of the sailor, Simon Hatley, who is said to have shot down "a black albatross" while on board a ship called the Speedwell.
more HERE
Simon Hatley

(27 March 1685 – after 1723



Hatley is best remembered for the single act of killing an

albatross

during the second voyage in 1719 when his ship was buffeted by storms off

Cape Horn, an episode immortalised by

Samuel Taylor Coleridge

in a narrative poem called

The Rime of the Ancient Mariner

.




When the War of the Quadruple Alliance brought a renewal of hostilities, Hatley joined another privateering expedition departing Plymouth on 13 February 1719 as second captain under George Shelvocke in theSpeedwell . Hatley was already familiar with their South Sea destination.With Speedwell beset by storms near Cape Horn, he shot an albatross, fearing its black colour was a bad omen, and hoping that once the bird was dead they would have better winds . If this act, as the poet Samuel Taylor Coleridge saw it, angered the Spirits , then retribution was not long in coming..........................

more from
Wikipedia HERE